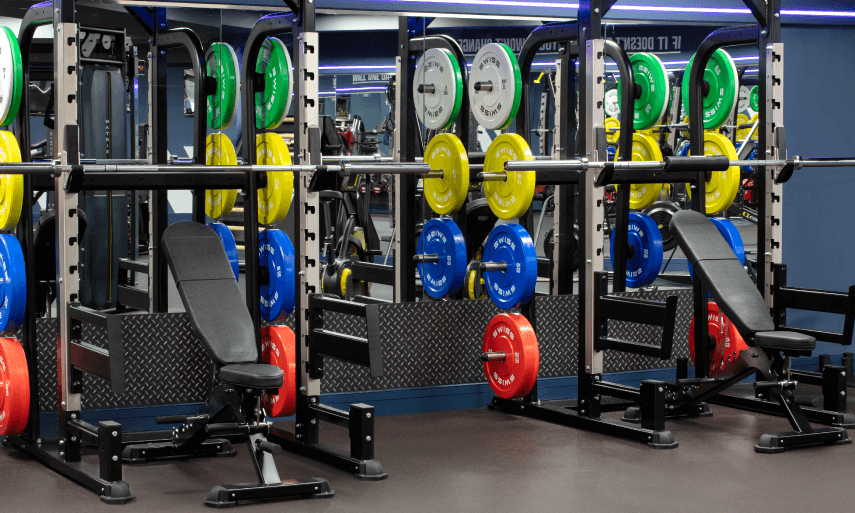 STRENGTH & CONDITIONING
Bodyscape Health Club features a state of the art gym with over 70 pieces of professional grade equipment, suitable for all levels of training from beginner to experienced. Our Strength and Conditioning area provides three zones for training: Free Weights, Impulse plate loaded equipment and Matrix Versa cable loaded machines.

Our Free Weights area provides 7 benches, 3 half-racks, a full range of dumbbells, barbells and Olympic bars and ample space for training. Our 7 Matrix Versa machines are user friendly and alongside the 5 Impulse plate loaded pieces of equipment will give you every option.
Equipment
Matrix Versa functional trainer
Matrix Versa leg extension / curl
Matrix Versa multi press
Matrix Versa leg press / calf
Matrix Versa lat pull/ seated row
Matrix Versa bicep / tricep
Matrix Versa adductor / abductor
Impulse plate loaded lat pull
Impulse plate loaded shoulder press
Impulse ham glute machine
Impulse leg press
Barbell set 10-30kg & olympic bars
1-10kg vertical dumbbell rack & 2KG-50kg dumbbell rack
3 indigo performance half racks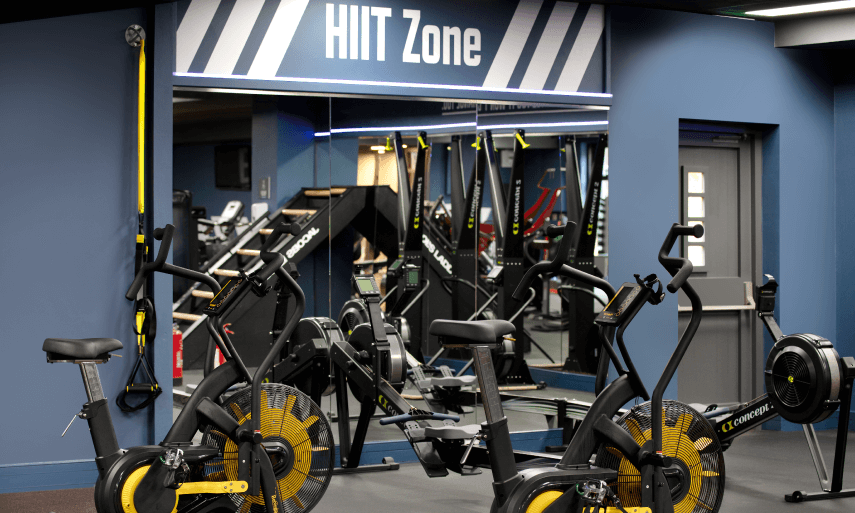 HIIT ZONE
Our dedicated zone for High Intensity Interval Training will get your heart rate going quick and work up a sweat fast. HIIT is a workout that consists of short periods of intense exercise followed with short periods of recovery. It's a great way to increase both your strength and fitness and strength fast and burn some serious calories in a shorter time.

Test yourself on the Jacobs Ladder and go wild on the Renegade Air Bikes! The HIIT zone is available for individual training and we run HIIT classes, so don't pass the HIIT zone as an effective and efficient way for you to achieve your goals.
Equipment
Jacobs ladder
2 concept 2 rowers
2 concept ski erg
2 Renegade air bikes
Medicine balls
Kettle bells
3 in 1 plyo box
Bosu balls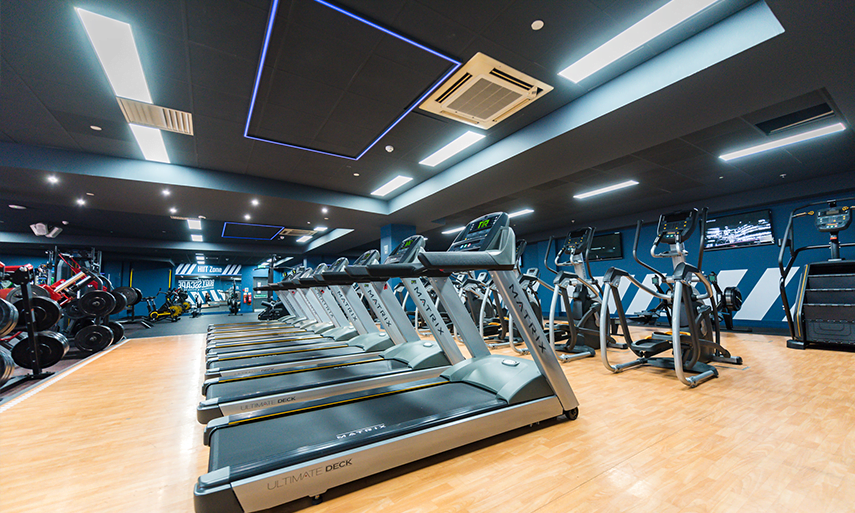 CARDIO
Cardiovascular training is a great way is to improve your overall health and fitness. Our extensive range of all new Matrix cardio equipment is state of the art and provides digital monitors to rack your burn rate and performance, so whether looking for a high intensity workout or a sustained period to get your heart and lungs pumping, you will be spoilt for choice.
Equipment
8 Matrix T3X treadmill
6 Matrix E1X crosstainer
4 Matrix U1X upright cycle
2 Matrix R1X recumbent cycle
Matrix C3x climbmill
2 Concept 2 rower
Free standing punch bag